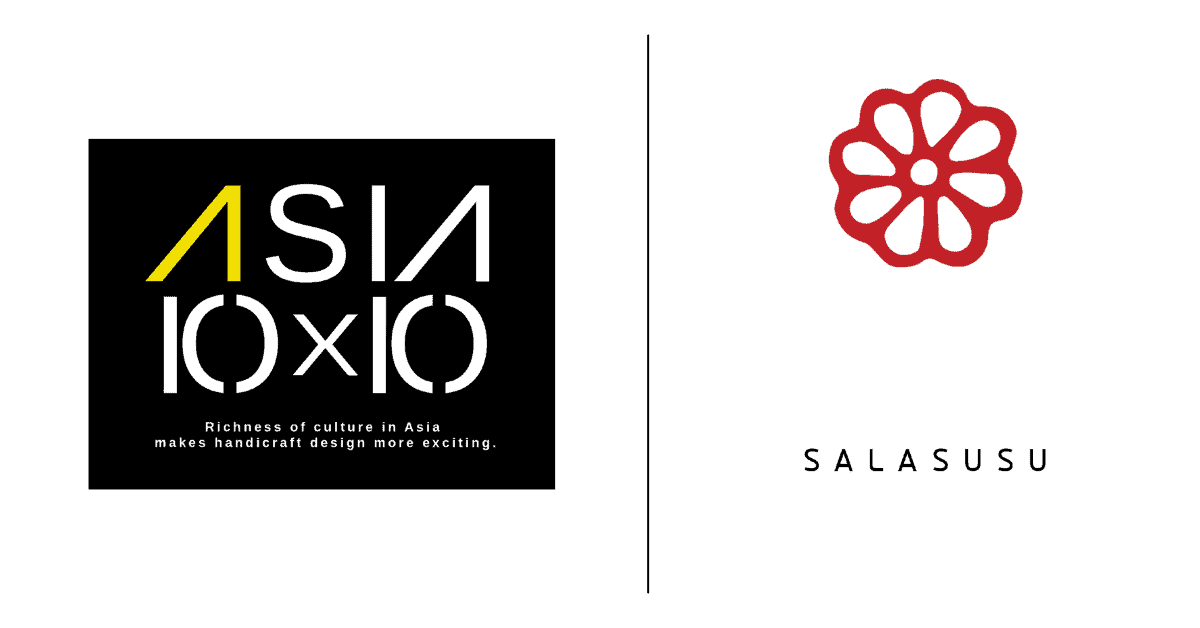 2021 年 10 月 22 日
「Asia 10×10 Meet」整合來自海內外的100位創作者,50場主題式線上對談,在經歷過疫情動盪不安的時期,創作者們如何保持初心淘空歸零,堅持創作持續向前邁進,透過 Give & Take 交換禮物的祝福為彼此加油打氣。
TW 創作品牌:SALASUSU / Ping
TH 創作品牌:Sew and Sew / Ann
During COVID-19, what are the challenges and difficulties you face? And how does it affect your mental state?
We might feel down sometimes, but we still have to face the emotions.
The pandemic was relatively under control last year in Thailand, when offline markets are still feasible. However, things got worse this year. Ann had to transfer to online markets and learn new skills such as photography, video editing. Online business has become more crucial now since consumer behaviors have changed: fewer people go shopping in person now even though shops have opened recently. Facing such a big change, she certainly feels down sometimes, but still managed to live with the emotions and focus on her job to make money.
Ann started to upload product videos on TikTok, YouTube, and other social media platforms. She also started to sell on Pinkoi, targeting Taiwan and Hong Kong markets. However, since she is still new to this new platform, there are still a lot of things to be learned.
Same as Sew and Sew, SALASUSU is focusing more on selling their products online since the pandemic outbreak. To accommodate more shipping options under the increasing trend of online shopping, they shifted to a new website to provide products domestically and internationally. However, since Cambodia is experiencing a serious lockdown currently, shipping from and to Cambodia is now very difficult for SALASUSU. The biggest challenge SALASUSU is facing is not low-level stock, but not being able to ship products to anywhere in the world before the lockdown in Cambodia terminates. Luckily, most customers are considerate enough to wait for the delayed product delivery.
How to stay true to yourself and maintain creative motivation through the pandemic period? Show us your new creation during the pandemic.
When doing what you truly love, you will always find a way to overcome challenges.
Although things are tough under COVID-19, creating is still where Ann's passion is. "When doing what you truly love, you will always find a way to overcome challenges", she said. Ann also shares her philosophy during the pandemic: be grateful for the small things, enjoy every moment in life, and keep moving on. Ann shared the new products she made during COVID-19, which are all inspired by the flowers Ann's mom planted in her garden.
For Ping, the pandemic gave her the opportunity to get to know more about both the Japan and Cambodia Team of SALASUSU, since all meetings are turned online. She further shared a pleasant collaboration experience with the other two teams that made the new product possible: Ping shared the inspirations she got from department store shopping, and brought up an idea of making a sandal. After several rounds of discussions, SALASUSU decided to actually execute the idea, and created a flip-flop-like sandal tailoring to the Taiwanese market preference and characteristics. This sandal will be launched later this year
Give & Take: Exchanging gift for encouragement
The gift Ping picked for Ann is their Holiday Tote Bag. The was designed hoping that whoever purchased this bag will be able to use it on every holiday. There are two reasons why Ping chose this bag. Firstly, the Holiday Tote Bag is the iconic product of SALASUSU. Secondly, as SALASUSU always says, "enjoy your life journey with SALASUSU". Ping hopes to bring this spirit to Ann. Thirdly, this bag is functional for various occasions, such as shopping, going for lunch, or even a one-day trip, etc. The color combination Ping picked is the original color and red. The original color suits different outfits, and Ping thinks that red perfectly matches the colorful brand image of Sew and Sew.
The gift Ann chose for Ping is another bag inspired by the flowers in her garden. Ann thinks that flowers heal her heart, and hopes to send the power of healing to Ping. The color she picked is yellow, the most popular one for this bag. Ann said that this bag represents her well, and that is one of the reasons why she wanted to send it to Ping.